I thoroughly enjoyed listening to Dr. Greger's audio version of his book "How Not to Die: Discover the Foods Scientifically Proven to Prevent and Reverse Disease." The first part of the book reviews the leading causes of death in America and how to avoid them to the best of your ability with lifestyle choices. The second part of the book reviews Dr. Greger's favorite and most advised foods to consume regularly.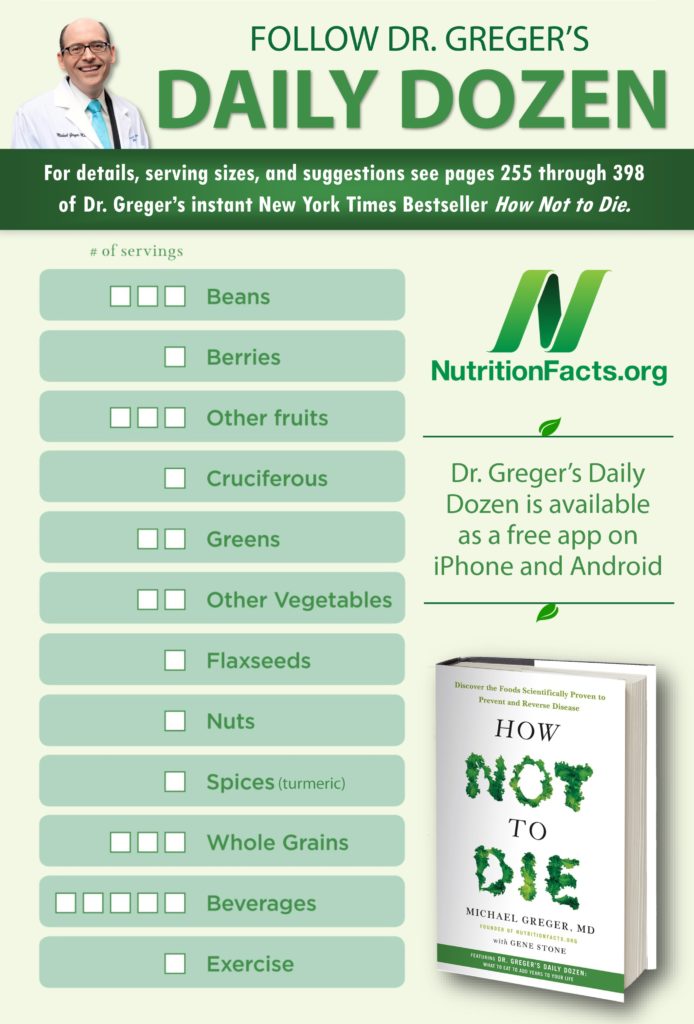 When I first saw this list, it seemed like a lot of food to consume daily so I brushed it off thinking there was no way for me to eat that much. I knew that these were ingredients that I regularly included, albeit perhaps not daily.
For this post I set out to figure out exactly how much food would need to be eaten to meet the Daily Dozen for one day. First I needed to figure out what was one serving of each food group. For that I employed the use of Dr. Greger's very useful app.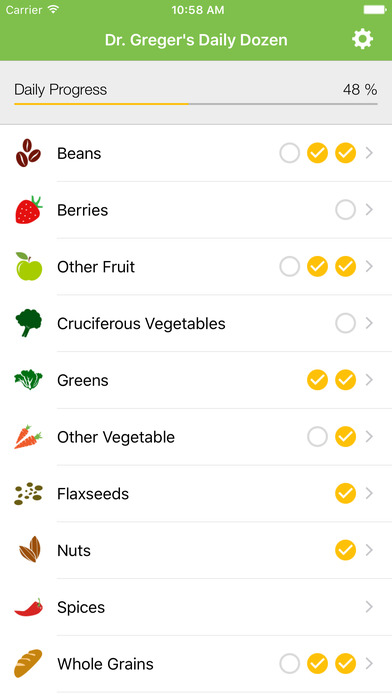 At first you see the list of food groups. You can use the app to keep track of foods as you eat them by checking them off the list with yellow check marks. If you touch the arrow to the right of the circles/check marks you can read details of each food group….serving size, examples, etc.
You can see that the serving sizes are spelled out for each food group and the number of servings recommended per day in addition to suggested examples.
So I made a list for myself of all the food groups and servings. Then I checked my fridge and pantry for items already on hand then made a shopping list for items I needed.
These are the meals that I created for one day eating according to the Daily Dozen recommendations:
BREAKFAST
3 cups matcha green tea
1/2 cup nori seaweed
1 cup oat groats
1 medium sized apple
1/4 cup dried blueberries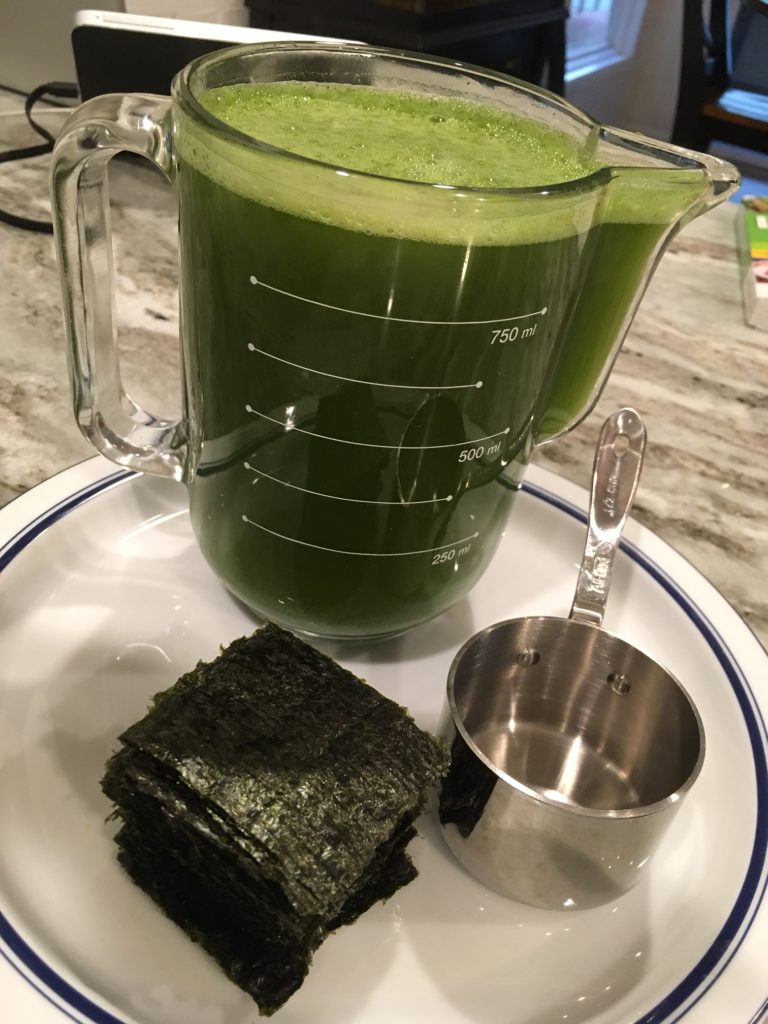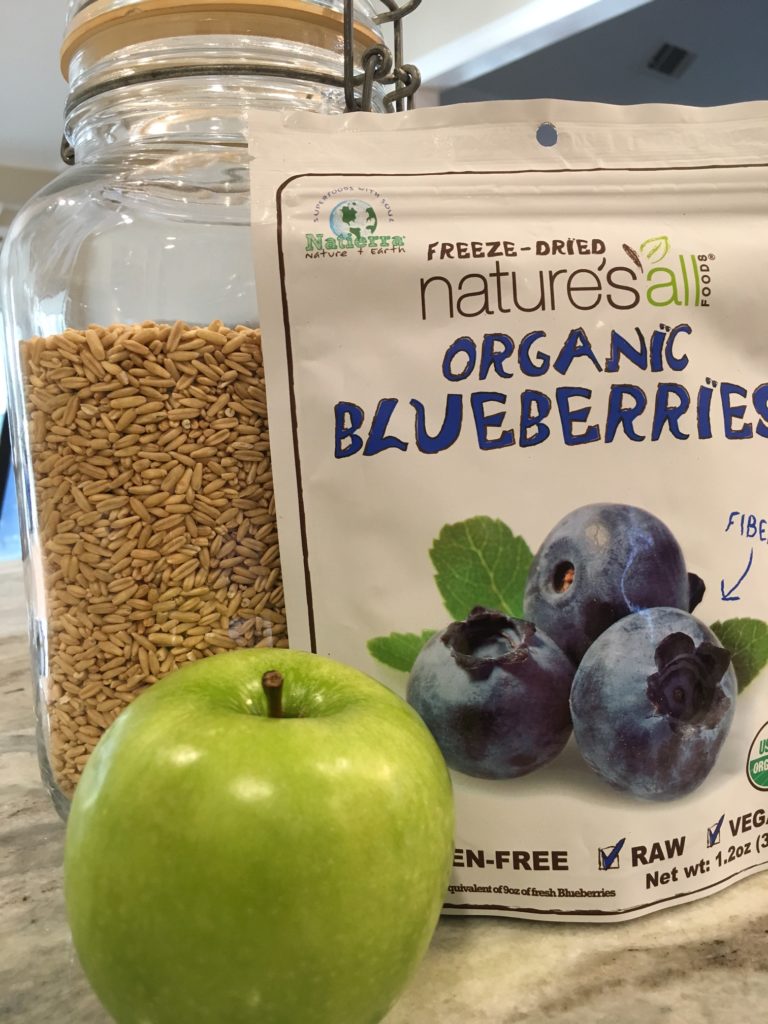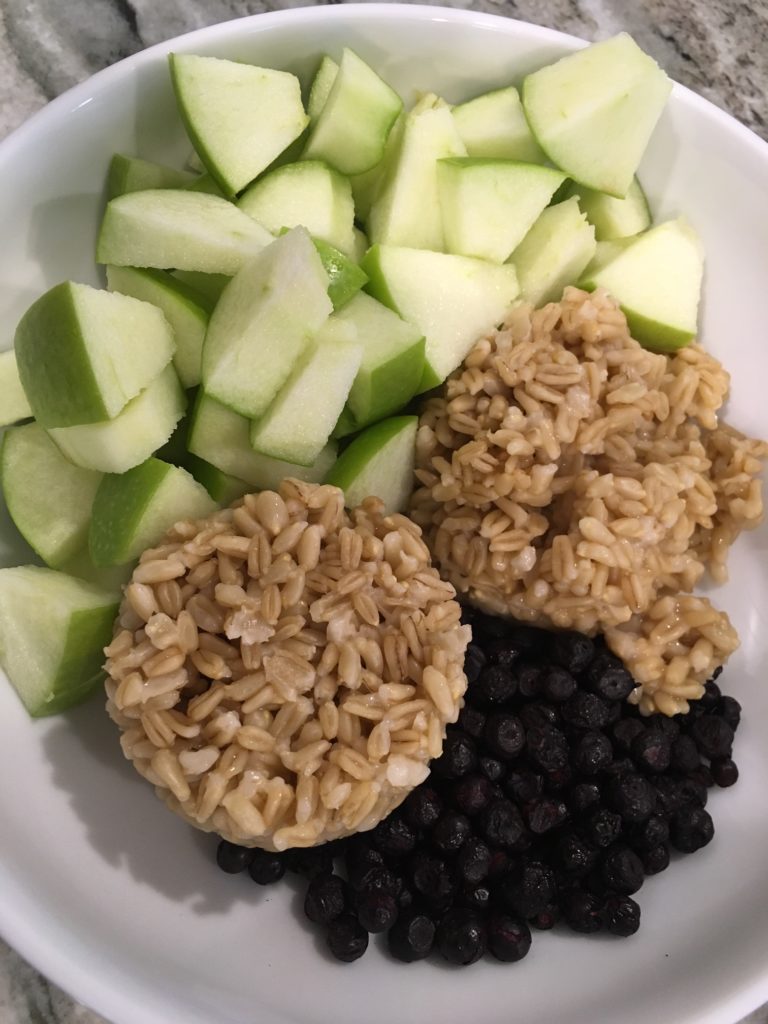 LUNCH
2 cups Romaine lettuce
1/2 cup red bell pepper
1 tablespoon ground flaxseed (ground in a NutriBullet blender)
1/2 teaspoon turmeric
1/4 cup walnuts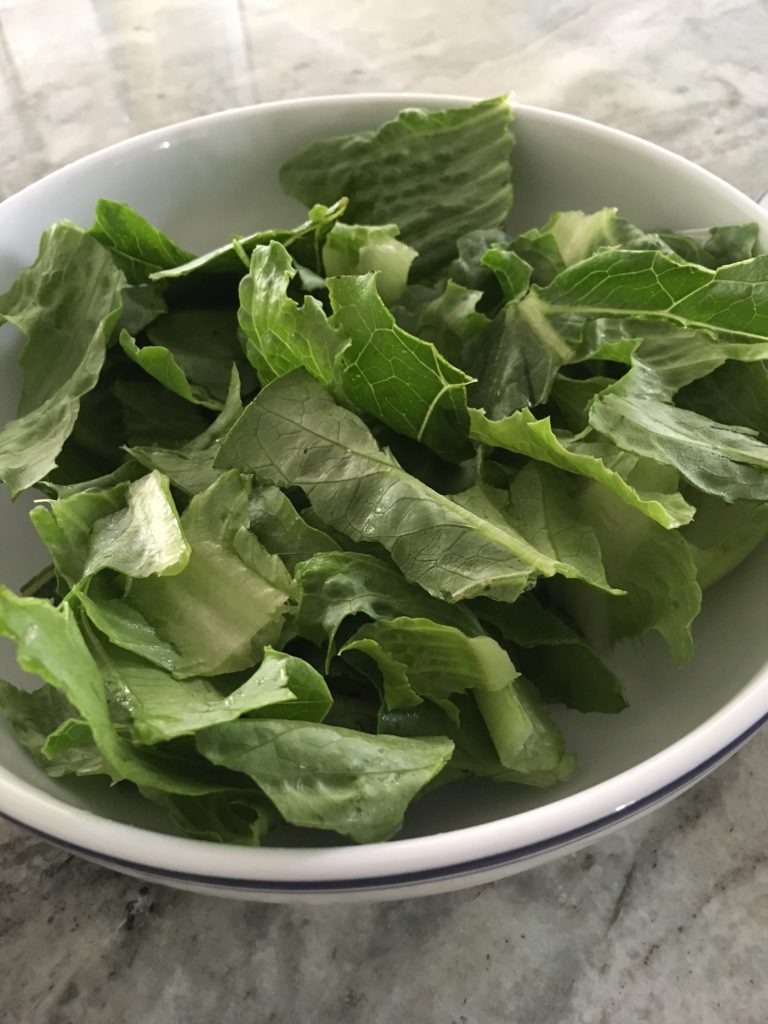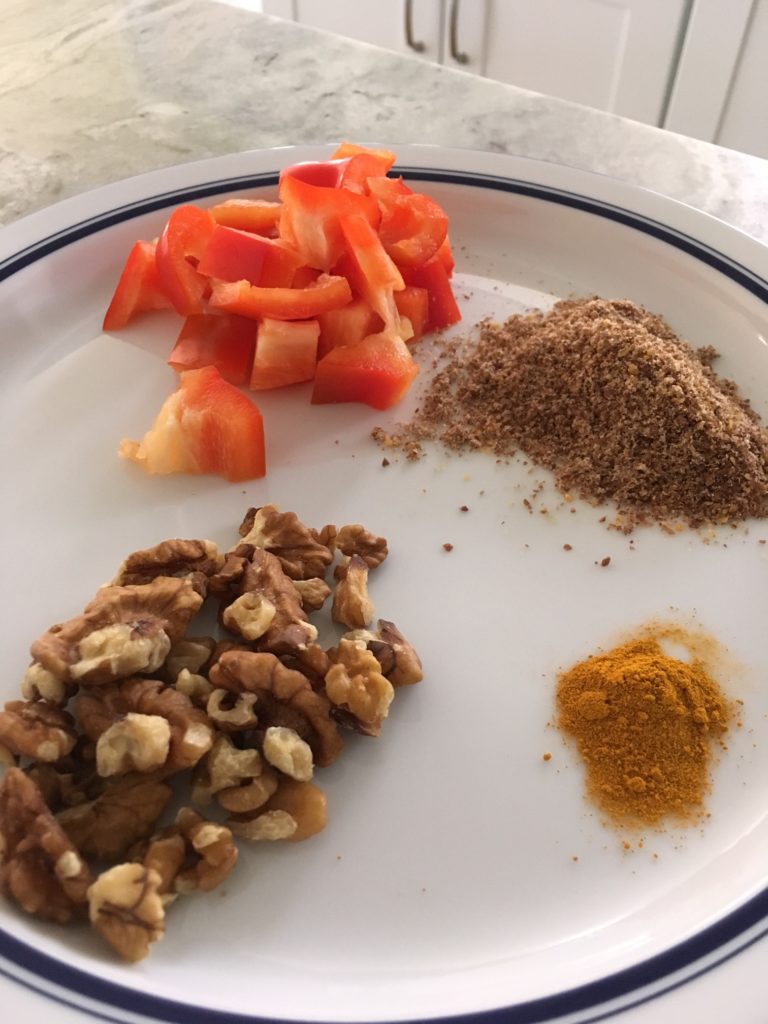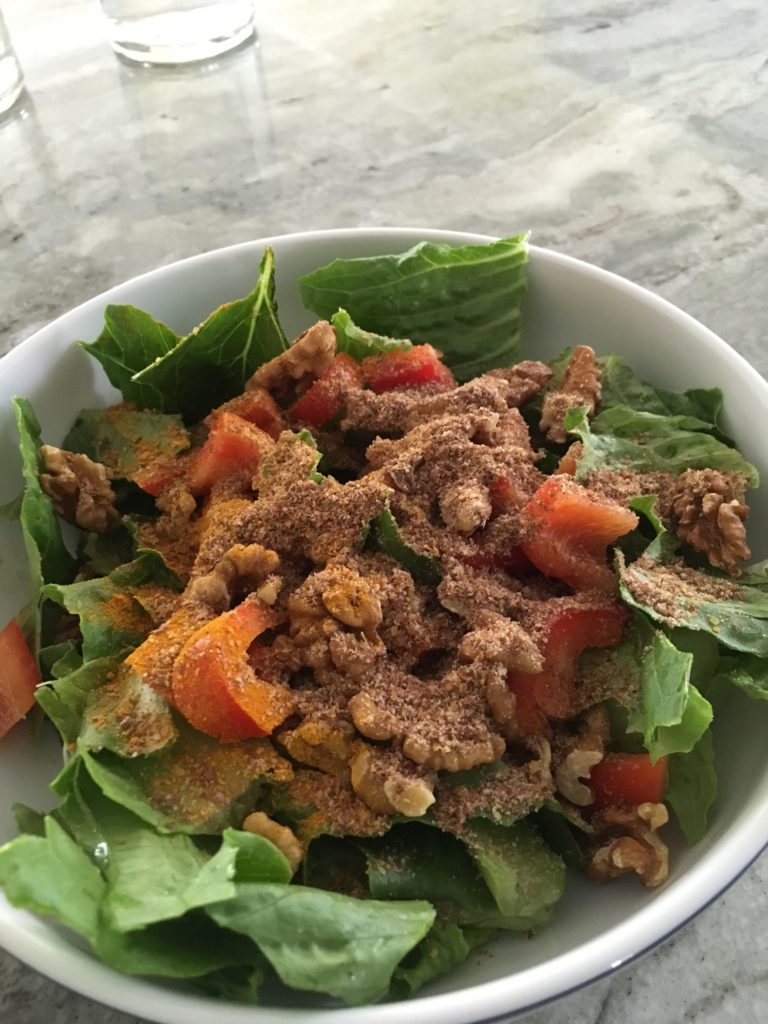 The dressing that I added is extra to the Daily Dozen. It exceeds the daily ingredients though I know the Daily Dozen is minimum consumption, not maximum, but my goal here is to show exactly how much food constitutes the Daily Dozen list. The salad dressing is the PlantPure Nation oil-free Italian dressing (recipe here) which I made in a NutriBullet blender.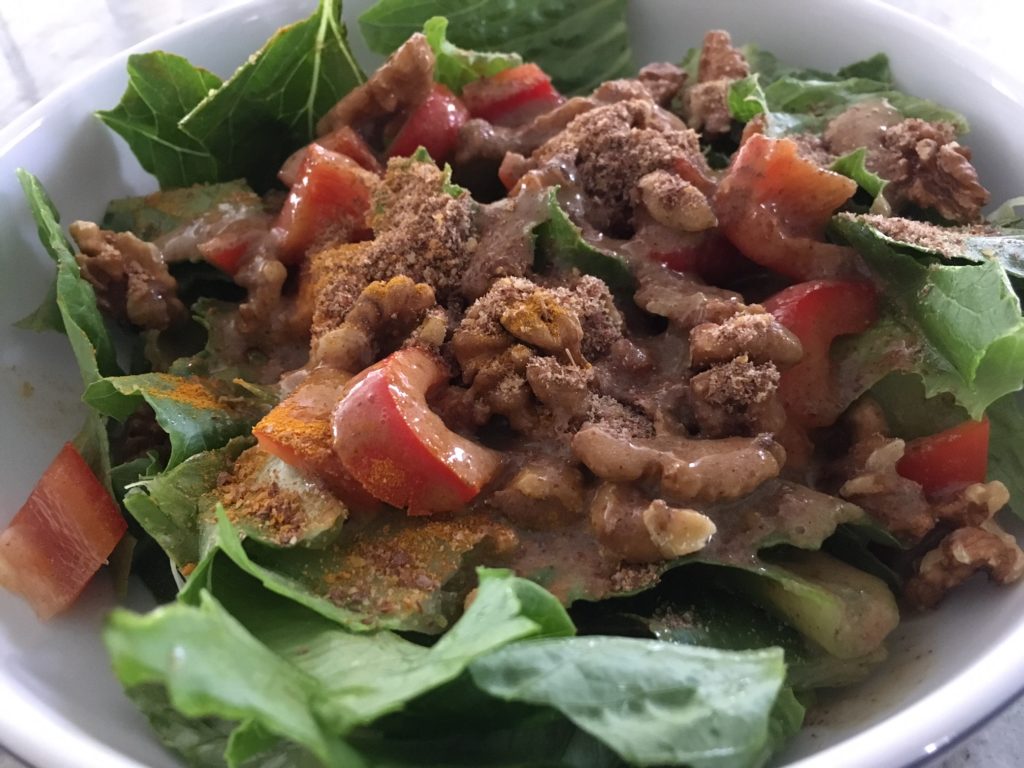 DINNER
1 and 1/2 cups cooked beans
1/2 cup chopped broccoli steamed
1/2 cup brown rice
1 medium avocado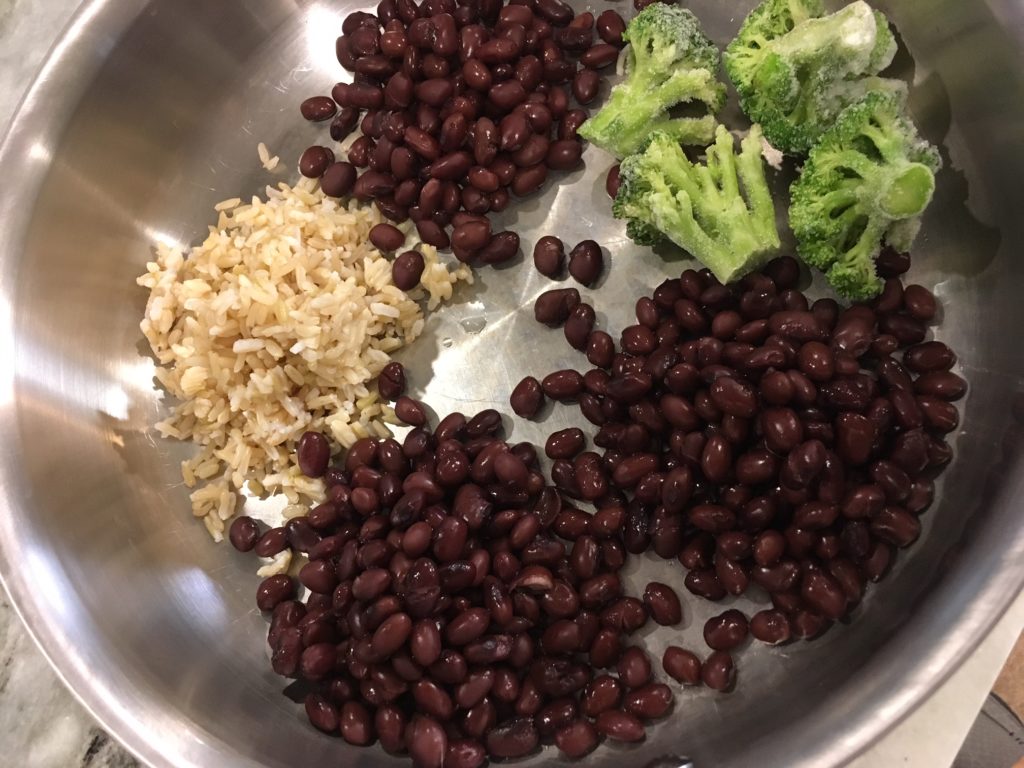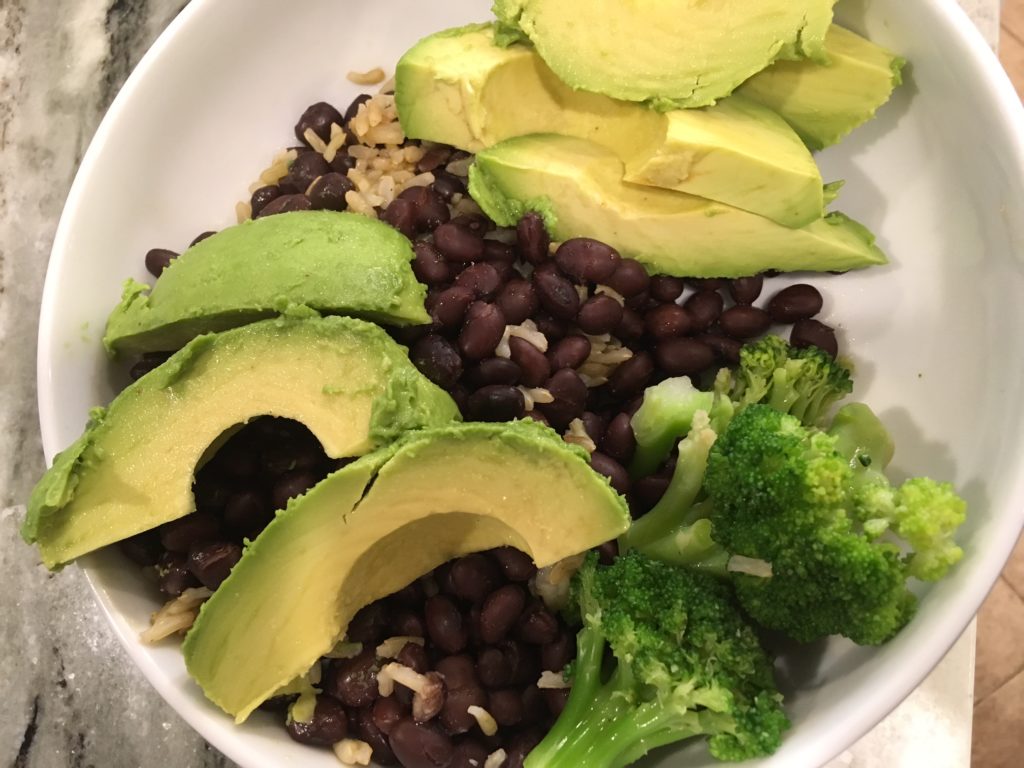 BEVERAGES (60 ozs. total)
3 cups matcha green tea for breakfast (24 oz.)
36 oz. of distilled water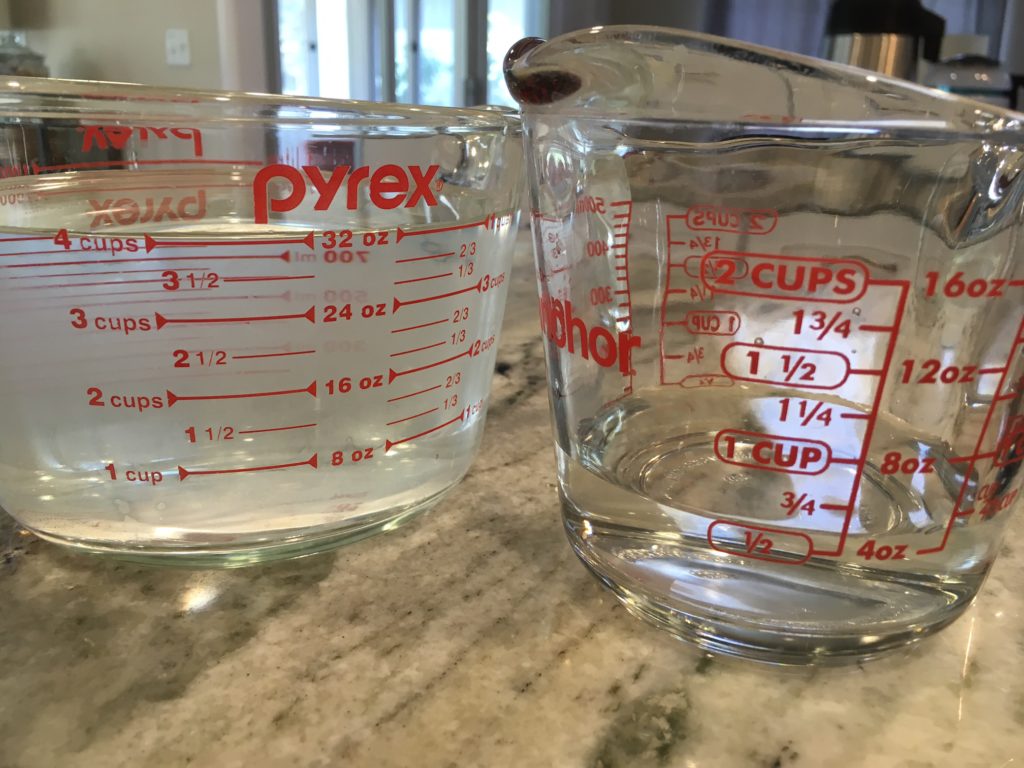 36 ounces turned out to be about 2 tall glasses of water.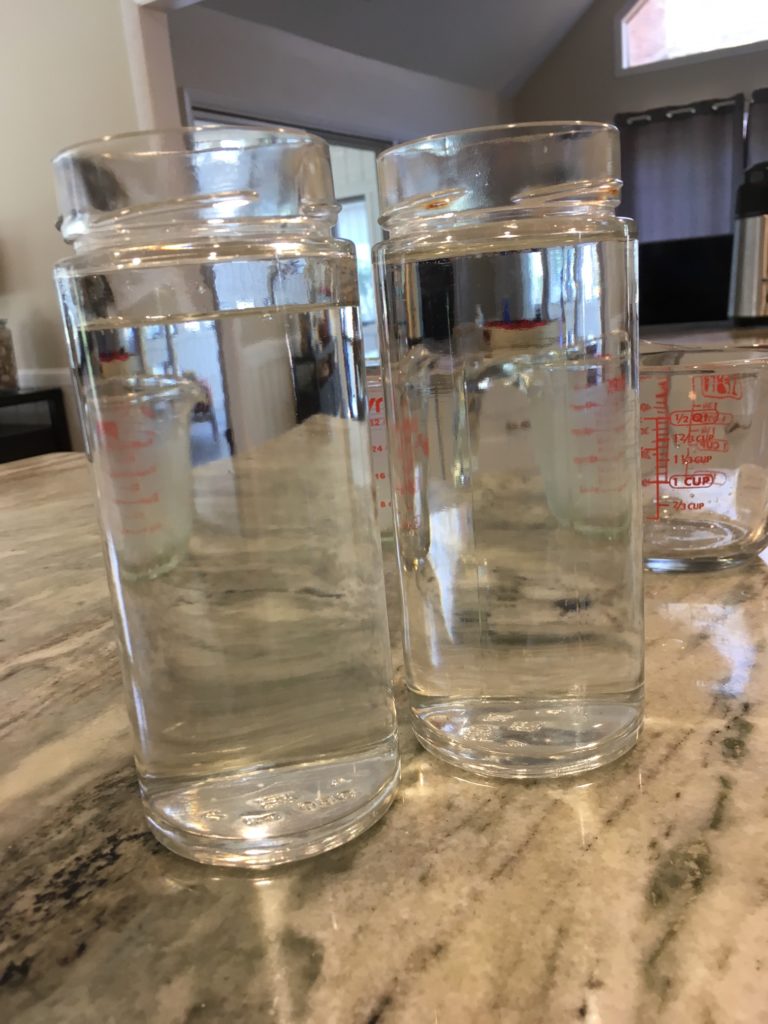 EXERCISE
1.5 hours bike ride on beach (Vitamin D sunshine!) and bike path
Conclusion
It was super easy to eat this much in one day. In fact, I could have eaten – and usually do – much more. Thankfully the Daily Dozen is a recommendation for minimum, not maximum, consumption. In full honesty I ate more nori, more oat groats, more Romaine lettuce, more bell pepper, more beans, more rice, and more water. So I proved to myself that it is easy to eat all the Daily Dozen recommendations in one day, even for someone with a smaller appetite than I have! Mission accomplished!
Additional Resources
• How to Disease-Proof Your Health
• How to Build a Health Library Inexpensively
• Johns Hopkins on Health & Environmental Implications of Animal Consumption
Carla Golden is a vegan nutritionist and a massage therapist in private practice specializing in therapeutic essential oils. With a Bachelor of Science degree in Holistic Health & Healing, she enjoys helping others discover the benefits and liberation inherent in a whole food, plant-based vegan diet. The Vegan Key™ is her newest online nutrition program based on tried and true methods which foster performance, vitality, and purpose.
Join Carla in person at a
Palmetto Plant Eaters Club
meeting!