Here are some great first steps towards transitioning into the naturally low fat, whole food, plant-based way of eating. Before you begin, know that any vegan diet (way of eating, not weight loss plan) isn't the same as a low fat, whole food, plant-based diet. Many vegan foods are high in fat (oil) and highly processed (vegan junk food). You'll want to learn to identify those so that they can be avoided.
• YES, EAT A LOT: whole or minimally processed fruits, vegetables, and starches (grains, legumes/beans, tubers/root vegetables)
• YES, EAT SOME: whole nuts and seeds, avocado, coconut, natural sweeteners like maple syrup or raw agave, sea salt
• NO, MINIMIZE OR AVOID: highly processed junk or fast food, added refined sugar, oil (of any kind…even olive), refined table salt, flour, all animal meat, dairy, and eggs
Click here for a helpful shopping guide.
To get therapeutic effects from your food choices, they need to all fall into the low fat, whole food, plant-based (WFPB) criteria listed above. The closer you get to 100%, the better you will feel. The tips below will best help you achieve your wellness goals of health restoration, weight loss, increased energy, and longevity. Jump to #7 for free recipes to use today!
1. Commit to the improvement of your health. Believe that you can heal yourself, feel better, overcome chronic conditions, and perhaps wean off medications.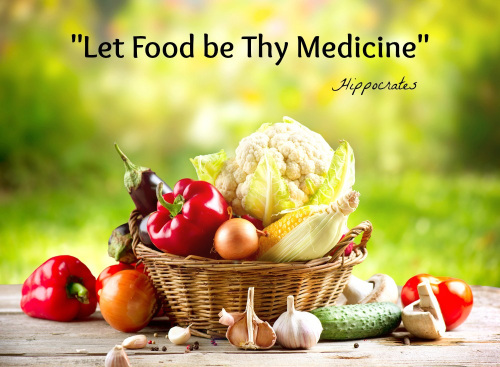 2. Get baseline readings of your health data (blood pressure, cholesterol, weight, fasting sugar, medications list, etc.) and take a series of photos of yourself. This is all for your private use that one day you may wish to share as the starting point of your success story.
Taking notes and keeping a food diary is very helpful so that you can be accountable to yourself, remember where you started, and recognize what is working well for you. Upon 30 days from now you may not remember just how poorly you once felt, but daily diary entries will help you recall how far you've traveled.
3. If you are taking medication of any kind, you need to consult with your physician before making any significant dietary change because:
• A whole-food, plant-based diet can cause rapid healing which may reduce my medication requirements;
• If you are on medication for diabetes, your physician and you will need to monitor your blood glucose levels closely; and
• If your glucose levels are falling, your physician may need to reduce your medication and failure to do so could cause serious harm and even hypoglycemic shock.
4. Join a PlantPure Nation pod group for support, recipes, education, and events.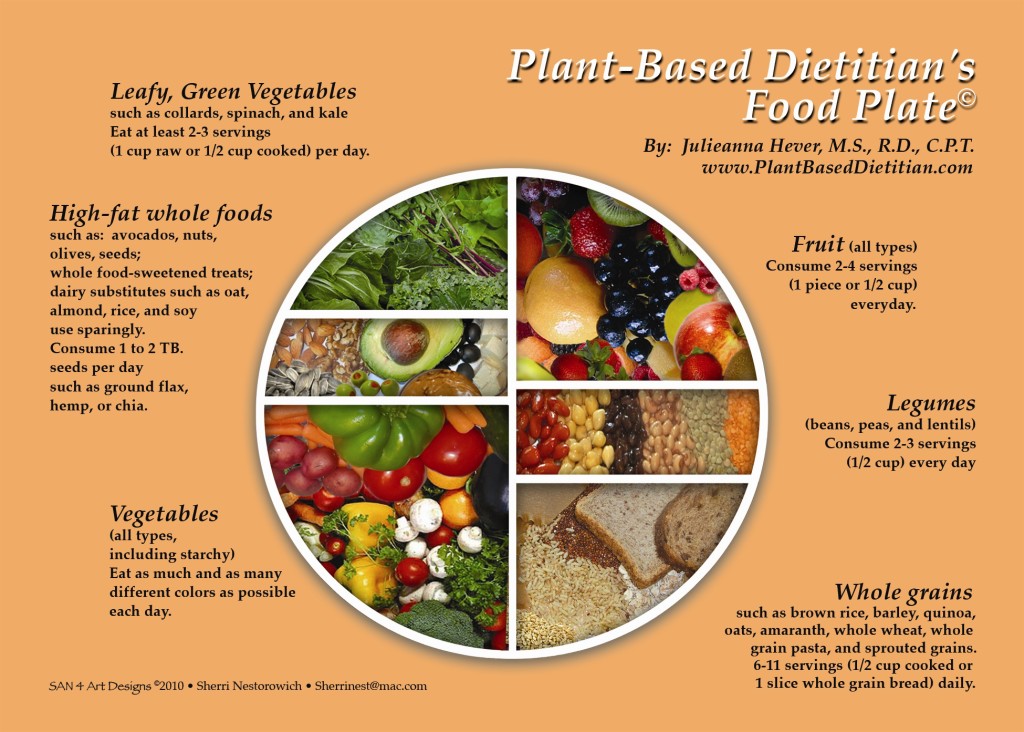 5. Join the Physicians Committee for Responsible Medicine's 21 Day Vegan Kickstart HERE. Dr. Neal Barnard and his team offer a FREE low fat, whole food, plant-based lifestyle change plan. You'll receive access to Kickstart and the daily e-mails starting on the next Monday after you sign up and runs for 21 days.
6. Start watching food documentaries to educate yourself. HERE is a great list.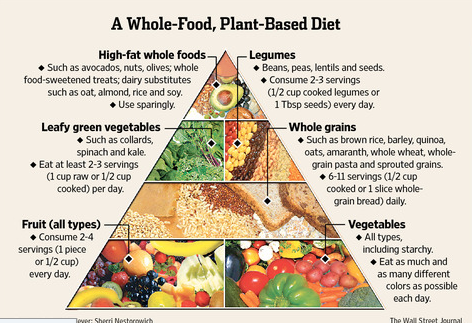 7. The best advice for getting started is just start cooking! Find appropriate WFPB recipes online and/or purchase cookbooks from low-fat, whole food, plant-based experts and websites. Note that all vegan cookbooks and recipes are not necessary low fat or whole food in nature. Watch out for added oil, refined salt, and refined sugar, and avoid highly processed faux meats and cheeses.
By signing up for newsletters you could get a full education and recipe library for free from the field leaders in WFPB nutrition. Consult the following websites for appropriate sources:
• Happy Herbivore cookbooks, meal planning & website recipes
• Forks Over Knives cookbooks & website recipes (FOK Plant Based Primer)
• PlantPure Nation & website recipes (Buy this cookbook!)
• Brenda Davis, RD cookbooks & website recipes
• Cardiologist Dr. Caldwell Esselstyn cookbook
• The Campbell Plan cookbook & website recipes
• Better Than Vegan cookbook
• The China Study Cookbook & website recipes
• Straight Up Food recipe blog
• Physicians Committee For Responsible Medicine cookbook & website recipes
• Dr. John McDougall cookbook & website recipes (free webinars)
• Cardiologist Dr. Joel Kahn book
• Dr. Michael Klaper website
• Dr. Jeff Novick website
• Dr. Michael Greger website & Daily Dozen app
• Dr. Pam Popper website
• The Engine 2 Diet website & cookbook
• Cardiologist Dr. Baxter Montgomery
• Plant Based Dietician Julieanna Hever
8. Sometimes it's easier to make the transition with a little help. Look at the resources below for pre-made foods.
• Engine 2 – look for these foods at Whole Foods
• Dr. McDougall's Right Foods – look for these foods at Whole Foods
Whole food, plant-based prepared frozen or fresh meals delivered from:
• PlantPure Nation
• Mama Sezz
• Plant Perfection Foods
• Macro-Mediterranean Healthy Meal Delivery
• Fresh n' Lean
• Thrive Foods Direct
• Daily Harvest
Whole food, plant-based meal kit (to be cooked by you) delivered from:
• The Purple Carrot
9. Consider some continuing education courses.
• Rouxbe Forks Over Knives Online Cooking School
• Plant-Based Nutrition Online Education through eCornell
• Dr. John McDougall's programs for professionals & nonprofessionals
10. Where to eat out? It can be extra challenging to eat out low fat, whole food, plant-based, however you can find vegan restaurants and restaurants that offer vegan menu items by using HappyCow or Vanilla Bean. They also have a great app by the same name to put on your phone to find dining options while out or traveling. Before traveling, consider booking your trip with a vegan travel agent such at Veg Jaunts & Journeys.
11. Educate yourself. Here are two great WFPB reading lists:
• Plant-based diet books on Goodreads
• Plant-based books recommended by T. Colin Campbell Center for Nutritional Studies
I recommend starting with How Not to Die: Discover the Foods Scientifically Proven to Prevent and Reverse Disease by Dr. Michael Greger and The China Study: Revised and Expanded Edition: The Most Comprehensive Study of Nutrition Ever Conducted and the Startling Implications for Diet, Weight Loss, and Long-Term Health by T. Colin Campbell, PhD and Dr. Thomas M. Campbell, III.
12. Use whole food plant-based meal planners from:
• Forks Over Knives
• Rich Roll (specify no oil)
• Happy Herbivore Meal Mentor
• Lighter
13. Need to see a doctor who supports WFPB eating? Search the databases below.
• VegDocs
• Plant-Based Doctors
What can you expect if you change over to a low fat, whole food, plant-based lifestyle?
Lower risks of heart disease, cancer, diabetes, Alzheimer's disease, being overweight, increased energy, and increased feeling of health & wellbeing.
Additional Resources
• 21 Previously Unknown Reasons Why The World Needs You to Eat Vegan Today (And It Has Nothing To Do With The Animals)!
• 57 Health Benefits of a Plant-Based Diet
• Johns Hopkins on Health & Environmental Implications of Animal Consumption
• Vegan Junction: Top 20 Plant-Based Health Professionals to Follow
Notes from Dr. Garth Davis
First off, there is no question in my mind that a whole foods plant based diet is the best diet for the vast majority of the population. The scientific evidence, as outlined in my book, is utterly compelling. BUT:
1) A plant based diet is not meant to be used in place of western medical care. If you have an illness, plant based diets can help. Great during chemo, fantastic for heart disease, BUT if you need medical treatment then get medical treatment!!!!
2) Plant based diets are great for preventing cancer, but it does not mean you will definitely not get cancer. In studies vegans get less cancer, BUT they still get cancer. Genetics and environmental toxins play a part in disease. Plant based diets decrease, but do not eliminate, risk. And, as above, if you have cancer then plant based diets are great for treatment and prevention of recurrence, BUT still get treated!
3) Heart disease is very well treated with plant based diets BUT certain people have genetic defects where they will have high cholesterol regardless and should definitely go on statins.
4) You can still gain weight on a plant based diet. Well, if it was truly plant based it would be very difficult. It is usually the processed foods and oils that lead to the weight gain, but I have seen morbidly obese vegans in my office. It is rare but I do see it. So if you think that the vegan brownies are somehow healthier and OK to eat, you may end up gaining weight, and wrongfully blaming the diet.
5) Finally, if you make a huge change and go from a standard American diet to a vegan diet, you may not feel good in the beginning. So many people tell me they switched to plant based diet but felt horrible and quit. You cannot go from the average 10 gm fiber a day to 40 gm fiber without serious GI upset. Part of this is due having a micro biome that has adjusted to the heavy meat intake. My recommendations are to take it slowly. Switch out one meal at a time. Aim to go up 5 gm fiber every week. Also take beano or enzymes with meals. Finally adding a probiotic helps for many people. Eventually your body adjusts and you will feel fantastic!
Carla Golden is a vegan nutritionist and a massage therapist in private practice specializing in therapeutic essential oils. With a Bachelor of Science degree in Holistic Health & Healing, she enjoys helping others discover the benefits and liberation inherent in a whole food, plant-based vegan diet. The Vegan Key™ is her newest online nutrition program based on tried and true methods which foster performance, vitality, and purpose.
Join Carla in person at a
Palmetto Plant Eaters Club
meeting!