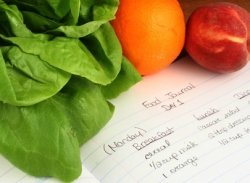 23 February 2018 (1.5 hour beach walk with LB)
4 cups matcha
banana and raw cacao powder nice cream with cacao nibs
salad: greens, chickpeas, hemp seeds, spices, balsamic vinegar, olive oil
raw cacao powder in hot water
dried pineapple
22 February 2018
4 cups matcha
banana and strawberry nice cream with cacao nibs
can of chickpeas
oil-free wheat crackers
massaged kale salad (lemon, garlic, Real salt, splash of olive oil)
Bella's homemade vegan chickpea chocolate chip peanut butter cookies
HH Institute dinner at Nancy's: sweet potato carrot soup, stuffed grape leaves, carrots, cucumbers, hummus
21 February 2018 (bike to/from bank, Publix, LAVA, weights at LAVA)
4 cups matcha
leftover baked small yukon gold potatoes with cashew cream, Real salt, black pepper
leftover potato soup with 4 slices sprouted grain toast plain
3 bananas
raw cacao powder in hot water
dried pineapple
20 February 2018 (5.5 mile run)
4 cups matcha
oatmeal with raisins
no-oil hummus with no-oil wheat crackers
salad with sesame seeds and Asian Sesame dressing
baked small yukon gold potatoes with cashew cream, Real salt, black pepper
raw cacao powder in hot water
dried pineapple
19 February 2018 (bike to/from LAVA, FM, HT, weights at LAVA)
4 cups matcha
oatmeal with raisins and strawberries
several leftover slices of Tofurky sausage
kombucha
dinner with TF at Med Harbour: stuffed grape leaves, baba ganoush, falafel, tabouli salad
several wheat crackers
2 bananas
18 February 2018 (5.5 mile run)
4 cups matcha
oatmeal with raisins and strawberries
nori
salad with Asian sesame dressing
movie popcorn (w/o "butter") – Early Man
Organifi green juice
2 apples
17 February 2018 (Savannah)
4 cups matcha
lettuce
strawberries
lunch at Fox & Fig with MPG: Tostadas Verde, Earl Grey, dark chocolate truffle, bite of Bella's garlic flatbread and french toast
homemade vegan oatmeal raisin cookies
salad with hemp seeds and Green Goddess dressing
leftover pizza slice and a half
16 February 2018 (5.5 mile run)
Sunrise Cafe: hash browns with mushrooms, dry grits, dry wheat toast, Earl Grey tea
4 cups matcha
hot water cocoa
Hinoki: salad with ginger dressing, miso soup, brown rice, 2 rolls (brown rice, asparagus, onion, cucumber, avocado), green tea
kombucha
dried pineapple
15 February 2018 (1.5 hour bike ride)
4 cups matcha
oatmeal with raisins and strawberries
PURE with CN: Better than Egg Salad on kale with carrots, celery, avocado, rice crackers
dried pineapple with hot cacao on bike ride
salad with Green Goddess and hemp seeds
one slice homemade vegan pizza
can of artichoke hearts
14 February 2018 (1.5 hour walk with KL & JS)
4 cups matcha
oatmeal with raisins and strawberries
carrots and hummus
massaged kale salad (lemon, garlic, Real salt, splash of olive oil)
kombucha
whole wheat spaghetti with marinara
salad with Green Goddess and hemp seeds
13 February 2018
4 cups matcha
oatmeal with raisins
left over cereal (kashi nuggets/Engine 2/rice squares) with coconut milk
vegan nut tacos with cashew cream, salsa, chili powder, lettuce, cilantro, seasoned rice
a handful of baked tortilla chips
12 February 2018 (1.5 hour beach walk with LB, LAVA weights)
4 cups matcha
oatmeal with strawberries
carrots and hummus
massaged kale salad (lemon, garlic, Real salt, splash of olive oil)
leftover homemade vegan cream of tomato soup with roasted chickpeas
salad with hemp seeds and Green Goddess dressing
kombucha
dried pineapple
11 February 2018 (5.5 mile run)
Early Grey
oatmeal with strawberries
3 bananas
homemade vegan cream of tomato soup with roasted chickpeas
salad with hemp seeds and Green Goddess dressing
10 February 2018 (bike to/from breakfast)
Sunrise Cafe: hash browns with mushrooms, dry grits, dry wheat toast, Earl Grey tea
4 cups matcha
4 bananas
massaged kale salad (lemon, garlic, Real salt, splash of olive oil)
whole wheat spaghetti with marinara and hemp seeds
cocoa powder with hot water
dried pineapple
9 February 2018 (LAVA weights, 5.5 mile run)
4 cups matcha
3 packs instant oatmeal: apple cinnamon and plain with added raisins
massaged kale salad (lemon, garlic, Real salt, splash of olive oil)
box of fresh organic strawberries
Hinoki: salad with ginger dressing, miso soup, brown rice, 2 rolls (brown rice, asparagus, onion, cucumber, avocado), green tea
kombucha
dried pineapple
8 February 2018
4 cups matcha
3 packs instant oatmeal: apple cinnamon and plain with added raisins
hummus with carrots
massaged kale salad (lemon, garlic, Real salt, splash of olive oil) with PURE Better Than Egg Salad
kombucha
7 February 2018 (1.5 hour walk)
4 cups matcha
3 packs instant oatmeal: apple cinnamon and plain with added raisins
fresh strawberries
cacao powder in hot water
dried pineapple
Vela Foods black bean and tomato soup
toasted sprouted grain bagel plain
baby spring mix salad with Green Goddess dressing
3 bananas
lavender kombucha
6 February 2018 (1.5 hour walk with Fin)
4 cups matcha
2 packs instant oatmeal: apple cinnamon and plain with added raisins
tub of hummus and box of crackers
tea at Corner Perk with HB
Bella's homemade vegan chickpea chocolate chip almond butter cookies
strawberries
massaged kale salad (lemon, garlic, Real salt, splash of olive oil)
kombucha
5 February 2018 (1 hour run 5.5 miles)
4 cups matcha
baked vegan homemade apple crisp (apples, oat, dates, cinnamon, pecans, small amount of coconut oil) with cashew cream
left over vegan pho and baby greens salad with Green Goddess
the rest of the apple crisp
4 February 2018
4 cups matcha
4 small baked potatoes reheated with cashew cream, Real salt, black pepper
hummus and carrots
homemade vegan pho (broth, broccoli, carrots, bok choy, rice noodles, scallions, mushrooms, basil, cilantro, lime juice, mung beans)
cacao powder with hot water
dried pineapple
3 February 2018 (bike to/from LAVA, weight routine)
Sunrise Cafe: hash browns with mushrooms, dry grits, dry wheat toast, Earl Grey tea
4 cups matcha
baby spring mix salad with Green Goddess
carrots and hummus
potato soup and baby spring mix salad with Green Goddess
ginger kombucha
dried pineapple
2 February 2018 (3.5 mile run)
4 cups matcha
oat groats with dried apricots and cashew cream
hummus and carrots
baby spring mix salad with green goddess
Hinoki: salad with ginger dressing, miso soup, brown rice, 2 rolls (brown rice, asparagus, onion, cucumber, avocado), green tea
movie popcorn (w/o "butter") – Call Me By Your Name
1 February 2018 (2 hour beach walk with LB)
4 cups matcha
2 packs instant oatmeal: apple cinnamon and plain with added raisins
lentil soup with added garbanzo beans
5 small baked potatoes with vegan mayo
lemonade kombucha
Bella's homemade vegan chickpea chocolate chip peanut butter cookies
nori
31 January 2018
4 cups matcha
2 packs instant oatmeal: apple cinnamon and plain with added raisins
dried pineapple
hummus and crackers
massaged kale salad (lemon, garlic, Real salt, splash of olive oil)
lemonade kombucha
dry rice squares cereal
whole wheat pasta with marinara
salad with Green Goddess
30 January 2018 (walk to/from HT – 40 minutes)
4 cups matcha
2 packs instant oatmeal: apple cinnamon and plain with added raisins
dried pineapple
PURE with KG: Better than Egg Salad on kale with carrots, celery, avocado, rice crackers
hummus with rice crackers
homemade vegan pizza: tomato paste, Engine 2 crust, artichoke hearts, Tofurky Italian sausage, cashew cream
baby spring mix with hemp seeds and Green Goddess
fresh strawberries
lemonade kombucha
29 January 2018 (LAVA weights, 35 minute walk)
4 cups matcha
2 packs instant oatmeal: apple cinnamon and plain with added raisins
leftover roasted chickpeas
honeycrisp apple
carrots and hummus
vegan nut tacos with cashew cream, salsa, chili powder, lettuce, cilantro, seasoned rice
tangelo
28 January 2018
4 cups matcha
2 packs instant oatmeal: apple cinnamon and plain with added raisins
hummus and carrots
massaged kale salad (lemon, garlic, Real salt, splash of olive oil)
nori
dried pineapple
leftover homemade vegan cream of tomato soup with roasted chickpeas
salad (green leaf, baby greens) with Green Goddess and hemp seeds
honeycrisp apple
27 January 2018 (35 minute run, 15 minute walk)
Sunrise Cafe: hash browns with mushrooms, dry grits, dry wheat toast, Earl Grey tea
4 cups matcha
dried pineapple
hummus with Mary's Gone Crackers
2 small slices of onion bread (Sprout Momma)
homemade vegan cream of tomato soup with roasted chickpeas
salad (green leaf, baby greens) with Green Goddess and hemp seeds
more dried pineapple
26 January 2018 (LAVA 15 minute cardio, weight circuit)
4 cups matcha
2 packs instant oatmeal: apple cinnamon and plain with added raisins
carrots and hummus
dried pineapple
Bella's homemade chickpea peanut butter chocolate chip cookies
Hinoki: salad with ginger dressing, miso soup, brown rice, 2 rolls (brown rice, asparagus, onion, cucumber, avocado), green tea
movie popcorn (w/o "butter") – Phantom Thread
25 January 2018
4 cups matcha
2 packs instant oatmeal: apple cinnamon and plain with added raisins
honeycrisp apple
leftover potato soup with two extra potatoes
tangelo
dried pineapple
Saigon with LCVF18 team: vegan salad (tofu, basil, cucumber)
Bella's left over plain whole wheat linguini
24 January 2018 (1.5 hour walk with KL & CC, walk to/from HT)
4 cups matcha
2 packs instant oatmeal: apple cinnamon and plain with added raisins
kale, carrot, red cabbage massaged salad (lemon juice, fresh garlic, splash olive oil, Real salt)
carrots and hummus
potato with leftover cashew cream, Real salt, pepper
potato soup
baby lettuce salad with Green Goddess
Chia Raspberry kombucha
dried pineapple
23 January 2018 (bike to/from office, LAVA workout, bank, Fresh Market)
4 cups matcha
2 packs instant oatmeal: apple cinnamon and plain with added raisins
2 bananas
massaged kale salad (lemon, garlic, Real salt, splash of olive oil)
tangelo
small bowl of leftover potato soup
remainder of Bella's honeycrisp apple
salad with hemp seeds and Green Goddess dressing
homemade pizza on Engine 2 crust: tomato paste, artichoke hearts (in water), sun dried tomatoes (dry, not in oil), green olives with pimento, green olives with garlic, mushrooms, seasonings, cashew cream
dried pineapple
22 January 2018 (bike to/from Publix, UPS, HT)
4 cups matcha
2 packs instant oatmeal: apple cinnamon and plain with added raisins
spicy black bean soup with roasted garlic cashew cream and wheat crackers
dried pineapple
vegan nut tacos with cashew cream, salsa, chili pepper, massaged kale salad
plain oatmeal with fresh cut strawberries
lavender kombucha
21 January 2018 (1 hour walk)
2 bananas
Earl Grey tea
4 cups matcha
2 packs instant oatmeal: apple cinnamon and plain with added raisins
2 honeycrisp apples
dried pineapple
Bella's chickpea chocolate chip cookies
hummus and carrots
spring mix lettuce with hemp seeds and dressing
lavender kombucha
20 January 2018
Sunrise Cafe: hash browns with mushrooms, dry grits, dry wheat toast, Earl Grey tea
4 cups matcha
2 honeycrisp apples
1 naval orange
potato soup with 2 slices sprouted grain toast, spring mix lettuce with dressing and hemp seeds
dried pineapple
cordyceps hot cocoa
19 January 2018
4 cups matcha
2 packs instant oatmeal: apple cinnamon and plain with added raisins
two heads of steamed broccoli with lemon juice
spring mix lettuce with Green Goddess
Hinoki: salad with ginger dressing, miso soup, brown rice, 2 rolls (brown rice, asparagus, onion, cucumber, avocado), green tea
movie popcorn (w/o "butter") – I, Tonya
several vegan chocolate covered peanuts
Organifi
18 January 2018 (LAVA weight workout)
4 cups matcha
2 packs instant oatmeal: apple cinnamon and plain with added raisins
2 bananas
PURE with Fin: Better than Egg Salad on kale with carrots, celery, avocado, rice crackers
hummus with oil-free wheat crackers
homemade pizza on Engine 2 crust: tomato paste, artichoke hearts (in water), sundried tomatoes (dry, not in oil), green olives with pimento, green olives with garlic, mushrooms, seasonings, roasted garlic cashew cream
baby spring mix lettuces with Green Goddess
some more crackers and hummus
17 January 2018 (1 hour walk)
4 cups matcha
2 packs instant oatmeal: apple cinnamon and plain with added raisins
2 bananas
dried pineapple
Earl Grey hot tea
leftover mashed pinto beans, Mary's Gone Crackers, hummus
tomato soup with whole wheat pasta and cashew cream
lettuce with Green Goddess dressing
hot cocoa with cordyceps
16 January 2018 (LAVA weight workout)
4 cups matcha
2 packs instant oatmeal: apple cinnamon and plain with added raisins
lettuce with Green Goddess dressing
TF's African Vegan Stew
dried pineapple
kombucha
black bean soup with cashew cream
more lettuce with Green Goddess dressing
mashed pinto beans
15 January 2018
4 cups matcha
2 packs instant oatmeal: apple cinnamon and plain with added raisins
small bowl leftover potato soup
TF's African Vegan Stew & sourdough bread
salad with Green Goddess dressing
hummus with Mary's Gone Crackers
dried pineapple
14 January 2018
4 cups matcha
TF's curry carrot soup with sprouted grain bagel toasted plain
hummus and Mary's Gone Crackers
roasted potatoes (Bella)
naval orange
kombucha
13 January 2018 (bike to LAVA and back, weight work out)
Sunrise Cafe: hash browns with mushrooms, dry grits, dry wheat toast, Earl Grey tea
4 cups matcha
nori
kombucha
Earl Grey (headache)
spaghetti with marinara, salad with Green Goddess, 2 pieces sprouted grain toast plain
small amount of hummus
12 January 2018
4 cups matcha
strawberries and banana
salad with Green Goddess
Hinoki: salad with ginger dressing, miso soup, brown rice, 2 rolls (brown rice, asparagus, onion, cucumber, avocado), green tea
movie popcorn (w/o "butter") – Three Billboards
small amount of REAL chocolate peanut candy
11 January 2018
4 cups matcha
2 packs instant oatmeal: apple cinnamon and plain with added raisins
hummus with Mary's Gone Crackers
TF's curry carrot soup with cashew cream and sprouted grain bagel toasted plain
wheat crackers with Kite Hill chive cream cheese
pickle spear
10 January 2018 (2 hour walk with KL)
4 cups matcha
2 packs instant oatmeal: apple cinnamon and plain with added raisins
fresh strawberries
more organic Spring mix and green leaf lettuce with Green Goddess
5 slices sprouted grain toast with raspberry jam
2 bananas
9 January 2018 (less sick, dental appointment)
4 cups matcha
2 packs instant oatmeal: apple cinnamon and plain with added raisins
fresh strawberries
organic Spring mix and green leaf lettuce with Green Goddess
Kite Hill chive cream cheese with wheat crackers
lavender kombucha
more organic Spring mix and green leaf lettuce with Green Goddess
more Kite Hill chive cream cheese with wheat crackers
more fresh strawberries
opal apple
8 January 2018 (sick, sick tooth)
4 cups matcha
2 packs instant oatmeal: apple cinnamon and plain with added raisins
spicy black bean soup with toasted sprouted grain bagel
Hinoki with TF: salad with ginger dressing, miso soup, brown rice, 2 rolls (brown rice, asparagus, onion, cucumber, avocado), green tea
7 January 2018 (sick, sick tooth)
4 cups matcha
3 slices sprouted grain toast with guacamole
guava kombucha
whole wheat spaghetti with garlic marinara
wheat crackers
homemade oatmeal raisin cookies
opal apple
Organifi
6 January 2018 (sick, sick tooth)
4 cups matcha
3 slices sprouted grain toast with guacamole
kombucha
opal apple
mango kombucha
vegan dumplings by Bella
potato and leek soup, salad with Green Goddess dressing
5 January 2018 (sick, sick tooth)
4 cups matcha
2 packs instant oatmeal: apple cinnamon and plain
lunch at PURE with LB: avocado toast, cup vegan chili, mango, pineapple
Hinoki: salad with ginger dressing, miso soup, brown rice, 2 rolls (brown rice, asparagus, onion, cucumber, avocado), green tea
3 of Bella's homemade vegan dumplings & small bowl of homemade vegan potato salad
Organifi
4 January 2018 (sick, sick tooth, JAX)
4 cups matcha
2 packs instant oatmeal: apple cinnamon and plain
hummus with chips
3 baked potatoes with cashew cream, Real salt, pepper
3 January 2018 (sick, sick tooth)
4 cups matcha
2 packs instant oatmeal: flax and raisin
2 packs instant oatmeal: apple cinnamon and plain
4 small baked potatoes with cashew cream
cordycepes hot cocoa
2 January 2018 (sick, sick tooth)
4 cups matcha
2 packs instant apple cinnamon oatmeal
leftover movie popcorn (w/o "butter")
spicy black bean and kale soup
toasted sprouted grain bagel plain
1 January 2018 (sick)
4 cups matcha
kombucha
2 packs instant miso soup
flax and maple nut instant oatmeal (2 packs)
kombucha
Hinoki: salad with ginger dressing, miso soup, brown rice, 2 rolls (brown rice, asparagus, onion, cucumber, avocado), green tea
Food Diary Archive 1 January 2017 – 31 December 2017
Food Diary Archive 1 January 2016- 31 December 2016
Food Diary Archive Feb-Dec 2015
Carla Golden is a vegan nutritionist and a massage therapist in private practice specializing in therapeutic essential oils. With a Bachelor of Science degree in Holistic Health & Healing, she enjoys helping others discover the benefits and liberation inherent in a whole food, plant-based vegan diet. The Vegan Key™ is her newest online nutrition program based on tried and true methods which foster performance, vitality, and purpose.
Join Carla in person at a
Palmetto Plant Eaters Club
meeting!