I have been drinking organic morning matcha green tea from MatchaSource.com almost every morning since 2008. I LOVE it!
Why?
Because matcha green tea isn't just dried green tea leaves, chopped up and placed in a bag to flavor & improve your hot water. Instead it is the dried green tea leaves, then pulverized into an emerald green powder, scooped out gently and frothed into hot water. You are drinking the whole tea leaf!
Because of this you receive roughly 100% times the EGCG (epigallocatechin-3-gallate) – the powerful antioxidant of green tea – in matcha then you do with green tea bags.
Read more here: Matcha Green Tea, Oh How I LOVE Thee!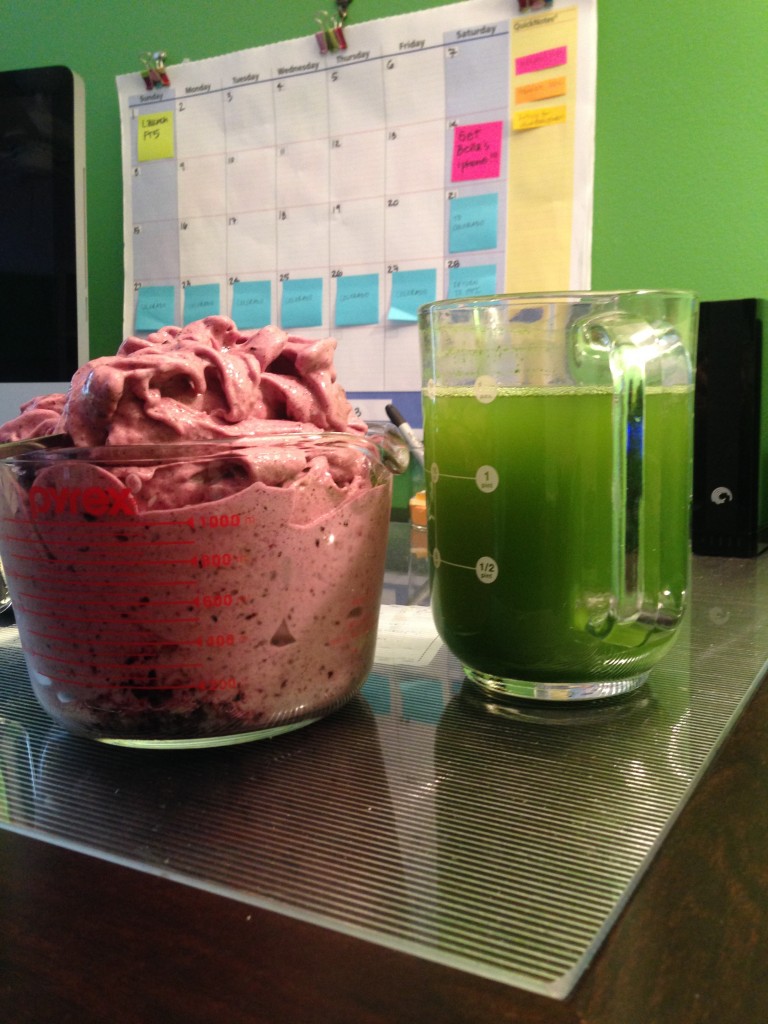 My favorite matcha, the one I drink every day, is the organic Morning Matcha. It tastes great paired with banana & mixed berry breakfast ice cream!
Here's how I make my matcha:
If you like my big glass pitcher mug, you can order one for yourself HERE (scroll down a few items).

SPECIALS:
• Receive a free bamboo tea scoop with purchase of 200g bag of Cafe Grade Gotcha Matcha – save $6
•  Save $3 off your first order of premium authentic matcha tea from Matcha Source