Golden Touch Massage Therapy, LLC • (843) 816-6179
in private practice since 2006
Carla Golden, LMT #4866
19 Shelter Cove Lane, Suite 104 at Watersedge (scroll down for driving directions)
Hilton Head Island, SC 29928 • (843) 816-6179 • Email
Hours: weekdays by appointment only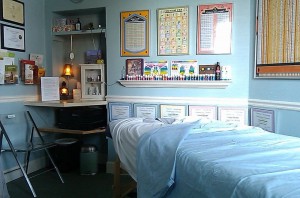 At Golden Touch Massage Therapy I:
• use organic coconut oil
• use therapeutic grade essential oils from Young Living
• feature a therapeutic infrared BioMat on my massage table
• welcome both male & female clients (pregnancy massage available)
• am in solo private practice and can accommodate only one client at a time (no couples massage)
• drape all clients with table linens, no exceptions
• do not do outcalls in hotels or homes
"To all looking for a comfortable open atmosphere where you can relax and really enjoy a massage treatment, this is the best place to go on the island. I have gone to Carla several times and was gratefully impressed each time. She does not only work on the physical aspect of the massage, but the emotional and spiritual aspect as well. Her calm loving presence and gentle touch truly is Golden! You will leave feeling a lightness to your step, relaxation in your body, calm in your mind and rejuvenated in your heart. This woman is truly amazing!!!" D. Frazier      More Client Testimonials
CLIENT MENU OF SERVICES
28 April 2015
• The Essential Massage – $72 – 1 hour, $108 – 1.5 hours
Two essential oils and a full-body Kriya massage create a complete sensory experience to help heal, relax, cleanse, and strengthen. A true aroma-therapeutic experience!
• Raindrop Massage Therapy – $100 – 1 hour; include a full body massage $136 – 1.5 hours
Using a combination of Kriya massage, adaptations of Oriental acupressure and reflexology, native American healing techniques, and the power of 9 carefully selected essential oils, the purpose of Raindrop Massage Therapy is to stimulate every organ, muscle and bone of the body at a cellular level through the oils, boosting the immune system & bringing the body into structural and electrical balance.
Oil application focus is on the back and the feet with attention paid to arms and legs. A warm towel compress coaxes oils deep into muscle tissues. Include the front body with the full body massage option.
Oils include: Valor blend, Oregano, Thyme, Basil, Cypress, Wintergreen, Marjoram, Peppermint and Aroma Seiz blend
• Ear Candling – $60 for both ears – 45 minutes
Discover the ancient practice of ear candling to assist in the gentle and non-invasive removal of ear wax and debris such as yeast and mold.
Massage 101 for Newbies: Procedure & What to Expect
Learn the Benefits of Massage, Essential Oils, Ear Candling & Reflexology
Five referrals earn you one free massage! Thank you for telling your friends and family about Golden Touch Massage Therapy. It is truly the highest compliment!
GIFT CERTIFICATES AVAILABLE • Call (843) 816-6179 or email • gift certificates are valid for 1 year from purchase
DIRECTIONS to Golden Touch Massage Therapy: Enter Shelter Cove across from Palmetto Dunes. Take your first right onto Shelter Cove Lane. Take your first left into Watersedge. We are located in the first building, on the bottom floor at the far left hand side. We are in Suite 104. Dr. Chadwick J. Golden's name & my name, Carla Golden, LMT, are on the door. Map
Call for an appointment today! (843) 816-6179 • I'll look forward to seeing you soon! You may email me here.
See what Young Living essential oils are in stock in Carla's studio store HERE.