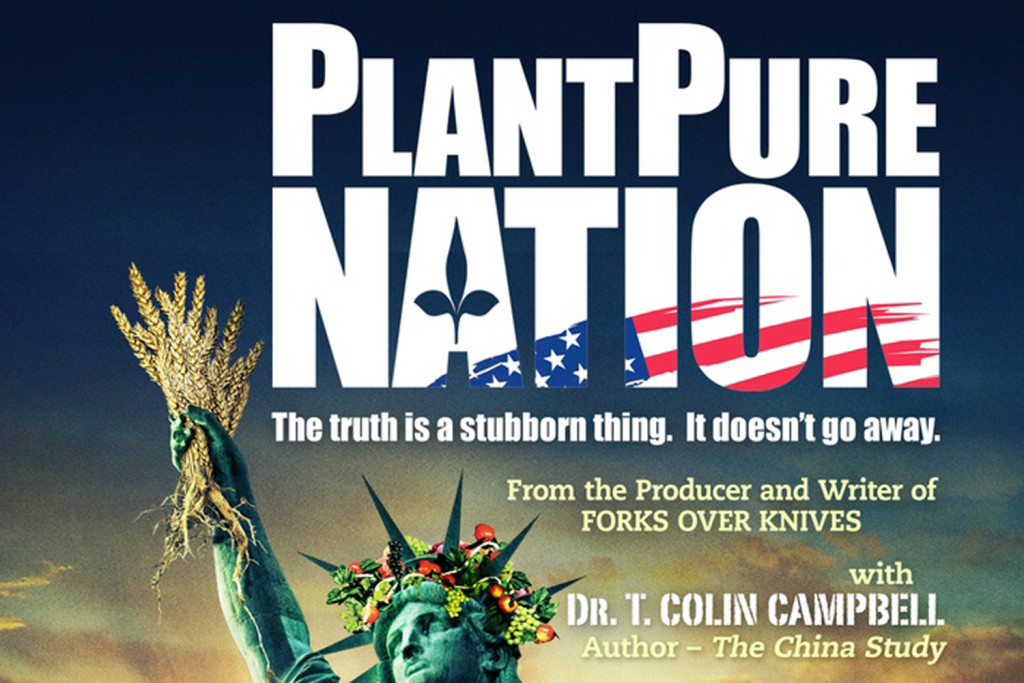 PlantPure Nation is a film & a movement. Watch the film then get involved in your community. Here's how.
PlantPure Nation website HERE and movie trailer below.
Find a movie screening in your area or purchase a DVD HERE or look for PlantPure Nation on Netflix.
Join or start a PlantPure Nation Pod (support group) in your community HERE.
The Palmetto Plant Eaters club is a PlantPure Nation pod group serving Hilton Head Island and Bluffton. We will meet on the 1st Wednesday of each month at the Unitarian Universalist Congregation of the Lowcountry in Bluffton, SC.
Visit our free group site for calendar of events, member listing, education, and support HERE. To join follow the steps below.
• set up a free member account (SIGN ME UP)
• join the Palmetto Plant Eaters group
• once in the group, immediately consult the calendar link to find out our next meeting date
• under your account settings, make sure you are set up to receive emails either as they are posted or as a daily digest
The Palmetto Plant Eaters are also on Facebook HERE.

PlantPure Nation is on Facebook HERE.
We are excited to bring to our community greater education, awareness, and support of the health, environmental, and compassionate benefits & reasons to adopt a low fat, whole food, plant-based diet. Your monthly group participation is absolutely free.
In the meantime, get started on a new healthy lifestyle today by clicking the link below!
Click: Getting Started on a Low Fat, Whole Food, Plant-Based Diet
Carla Golden is a vegan nutritionist and a massage therapist in private practice specializing in therapeutic essential oils. With a Bachelor of Science degree in Holistic Health & Healing, she enjoys helping others discover the benefits and liberation inherent in a whole food, plant-based vegan diet. The Vegan Key™ is her newest online nutrition program based on tried and true methods which foster performance, vitality, and purpose.
Join Carla in person at a
Palmetto Plant Eaters Club
meeting!